The Bearded Boulder Balm: Beard Taming and Conditioning Balm 2oz Tin *Vegan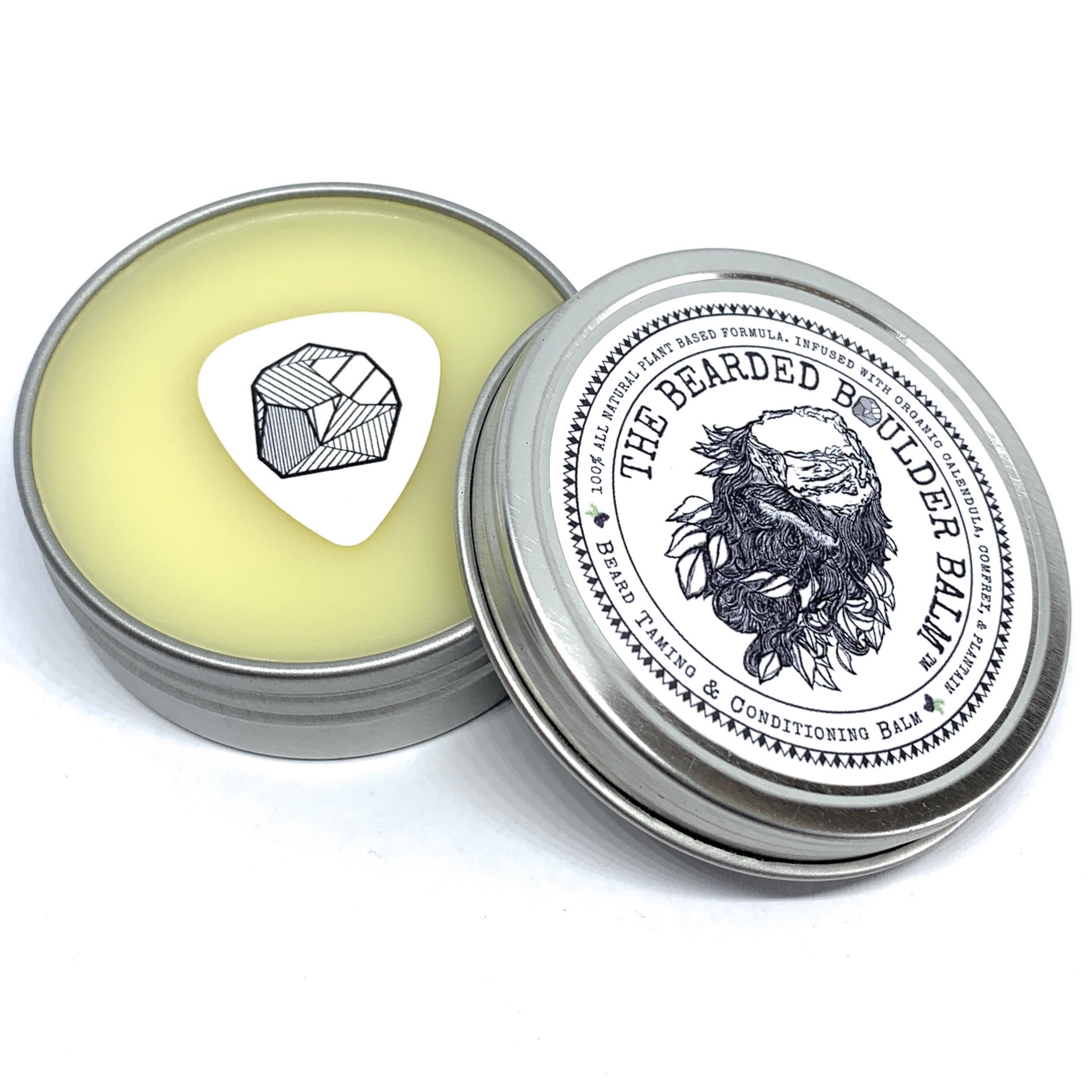 The Bearded Boulder Balm: Beard Taming and Conditioning Balm 2oz Tin *Vegan
The Bearded Boulder Balm: Beard Taming and Conditioning Balm is made to tame the unruliest of manes with its powerful 100% natural plant based ingredients.
Formulated for the bearded to help condition, moisturize, and style your whiskers. Also helps prevent skin dryness, itchiness, and the dreaded "Beard-Druff."
Each batch starts with High Oleic Virgin Sunflower Oil infused for 1-3 months with Organic Calendula Flower, Comfrey Leaf, and Plantain Leaf.
From here we add two oils dubbed "liquid gold," Virgin Argan Oil & Golden Jojoba Oil. These are some of the highest quality, most expensive oils available and have incredible beard softening and skin absorption rates.
Once we have our oil base we add Organic Mango Butter, Shea Nut Butter, and Cocoa Butter along with Candelilla Wax and Vitamin E and finish it off with therapeutic grade essential oils of Tea Tree, Cedarwood, and Lavender for a nice light earthy scent.
Directions: Use thumbnail or pick to scrape out a small amount of balm. Warm balm between your palms and massage through beard and skin. Best if applied to a damp beard after a shower or bubble bath. Expect a softer, more luxurious mane after a couple days of daily use.
Contains Nut Butters and Oils. Discontinue if any skin irritation occurs.
sale